Silver memories, le désir des choses rares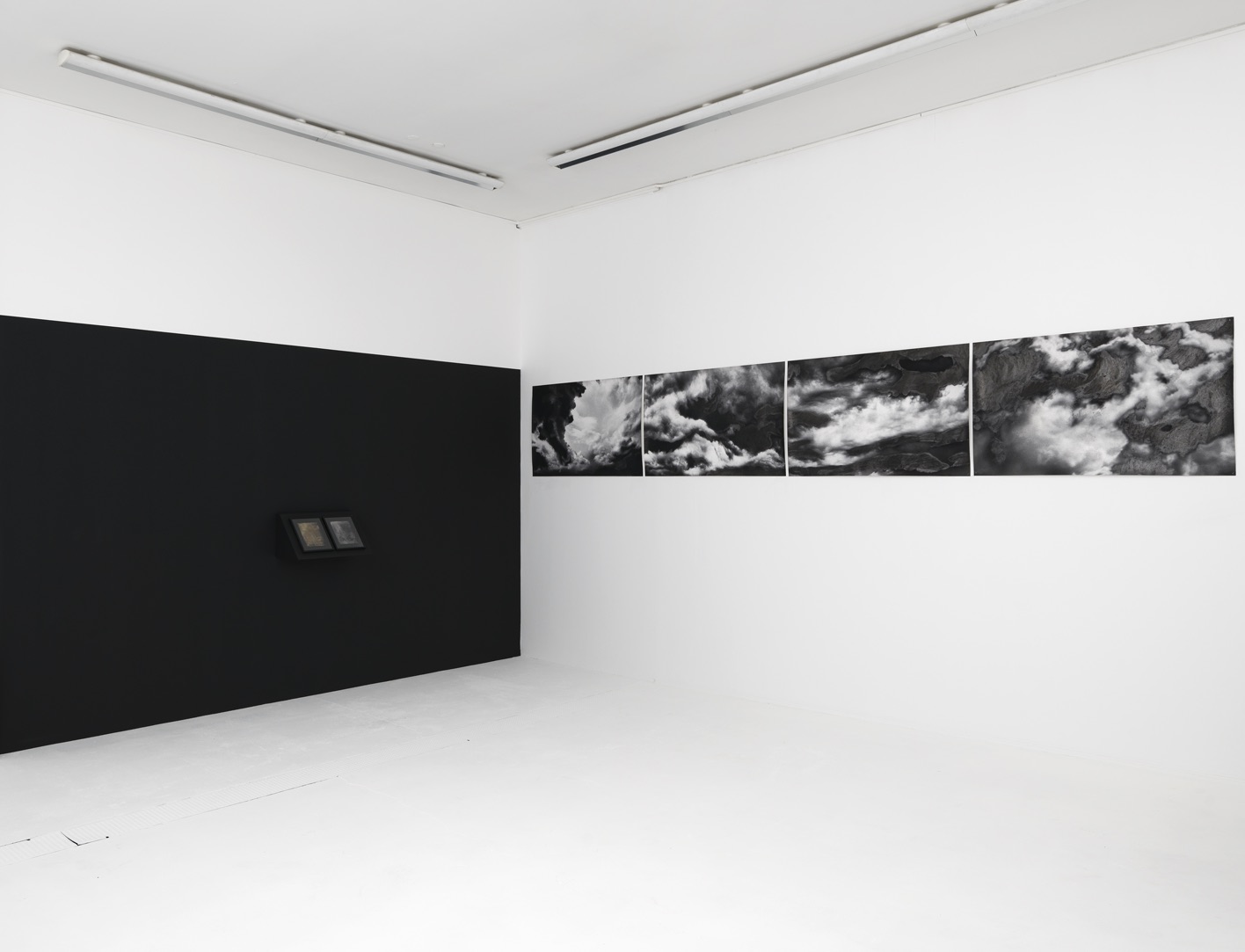 Silver memories, le désir des choses rares, 2021
Exposition au Centre Photographique d'Ile-de-France
Crédit photo : Aurélien Mole
©Centre Photographique d'Ile-de-France

Silver memories, the desire for rare things, 2021
Exhibition at Centre Photographique d'Ile-de-France
Photo credit : Aurélien Mole
©Centre Photographique d'Ile-de-France



La scénographie, scandée par un chemin de poutres, invite le public à prêter attention au sol, comme s'il marchait dans l'eau. Pareil à un cheminement dans une rivière, le parcours propose de remonter vers une source, de considérer la chaine de production de la photographie argentique dans les enjeux miniers et boursiers de l'argent. Les images convoquent un spectateur qui serait aussi orpailleur, à la recherche des pépites et des grains d'halogénure d'argent. Quand le dessin s'intègre à la photographie, les fragiles traces de graphite se substituent au noir et blanc et interrogent la menace de l'épuisement des ressources en métal. Elles font vaciller la fiabilité indicielle de l'image.
La vidéo L'image extractive est l'occasion de retracer une histoire de la photographie selon les pics d'opulence et de privation du métal ainsi que selon le jeu d'une spéculation financière. Dans les années 70 en effet, les usines de film affrontent une hausse spectaculaire des prix et la firme Kodak lance des recherches en faveur de la photographie numérique. La vidéo installe également la photographie dans un enjeu géopolitique. La mainmise par les européens des grands gisements d'argent des Amériques a permis une capitalisation des richesses et d'après Marx, l'essor de la Révolution industrielle qui a permis une diffusion massive du médium photographique.

Dans un monde globalisé qui use sans relâche de l'image photographique, ce projet d'exposition propose une réflexion sur d'autres cultures et sur leurs images : Codex de 2031 imitant une œuvre maya ou Voyages dans nos Indes intérieures, inspirée du dessin amérindien amazonien, rêvent du retour d'autres modalités figuratives dans notre monde.


The exhibition's scenography takes visitors along a walkway dotted with wooden beams, inviting them to pay attention to the floor as though they were walking on water. The course winds upstream towards its source, emulating analog photography's production chain, pondering about silver metal and the interests at stake for the mining industry and the stock markets. Visitors are invited to imagine themselves as gold panners, looking for nuggets and silver halide grains. As drawing and photography start to blend, frail traces of graphite slowly replace the former black and white pattern, pointing at the looming exhaustion of metal resources. Those pencil lines raise doubts about image as a pointer to reality.
The extractive image is a video that reconstructs a history of photography along the ups and downs of silver metal and its long cycle of abundance and rarity, on a backdrop of financial speculation. In the 1970s, film factories came to face a spectacular rise in prices. As a consequence, Kodak launched a research effort into digital photography. The video also gives photography its proper geopolitical context. Early on, major silver deposits in both Americas were taken over by the dominating European powers. It quickly became a source of unfathomable riches, but also led, according to Marx, to the Industrial Revolution, thus providing the photographic medium with a foundation from which to thrive.

Our globalised world makes a ubiquitous use of the photographic image. The purpose of this exhibition is to ponder on the way other cultures generate their own images: Codex de 2031, an imitation of a Mayan codex, and Journeys to our Inner Indias, inspired by Amazonian Amerindian drawings, both gaze into the possible revival of other types of visual figuration in our existence.